We courted
Courting has a lot of meaning for different people. I like to think of it as 'intentional dating' and the season before engagement. Just because you're courting does not mean that's the person you're going to marry. Although, courtships have a higher marriage rate than 'dating' or 'friends with benefits'. Historically, in the 1800s, courtship was used a way to find a marriage partner rather than for social reasons. One of the reasons for courting is the value it gives to chastity. The couple individually guards their heart from becoming too intimate with each other too soon. We believe in God's purpose for marriage and we strive to be an example of purity for our friends & families. Courtship is also known by the set of rules the couple agrees on. This varies with the strengths and struggles of each person and their view of marriage, intimacy and true love. For us, we agreed on keeping physical intimacy to a minimum. We've never kissed or spend time all over each other. This has helped us focus more on the things that matter instead of feelings. It really isn't about us. As a result, we have a healthy relationship founded and focused on God.



Fall of 2009: girl and boy meet.
December 10, 2010: Courtship begins.
July of 2011, girl moves to the Caribbean; we've been doing long-distance since.
[We see each other once every 3 months. And no, long distance is NOT for everyone but we don't regret going through it.]
September 29, 2012: They're engaged.
About the Guy
a man of God. witty. handsome. dreamer.
The occasional author on this blog who is much more than a guest.
He likes the girl with a smile; she makes him smile.
Blog posts about: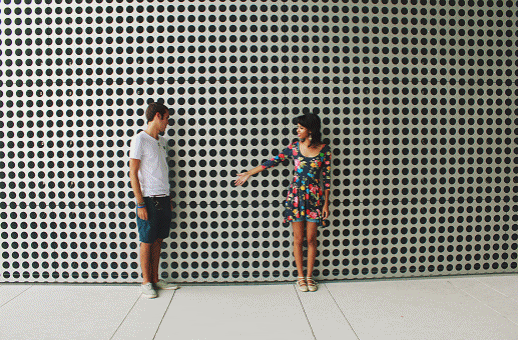 she's mellow & he is all over the place <3